Does the air in your home feel stale or overly dry? Do you have trouble getting rid of odors? Is there constantly a layer of dust on every flat surface? All of these symptoms point to lackluster air quality and can be addressed with an air purifier in Charlottesville, VA.
At Aerus Electrolux, we help customers discover the power of fresh, clean air in their living space. We carry a wide selection of air purifiers and filters from the Beyond Series, by Aerus. These industry-leading air filtration solutions use ActivePure® technology to transform your home into a bastion for clean, safe air.
Explore ActivePure® Technology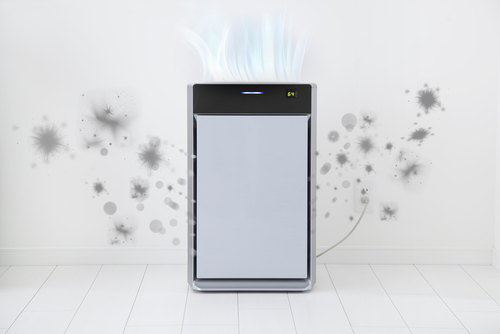 Beyond Series air purification units are the first and only systems to feature ActivePure® technology. This method of sanitizing air is doubly more effective than HEPA filtration, ionization, germicidal UV lighting and a whole host of other treatments. It's 99.97% effective in eliminating contaminants in the air and on surfaces!
Beyond Series Units
Not sure what type of unit or which air filter in Charlottesville, VA is right for your home? We retail a full range of purification units and can help recommend the right solution for you, based on the size of your space or the nature of your indoor air quality. Some of the options we sell include:
Guardian Air
Guardian Angel
Sanctuairy (and Mini)
AP500
Pure Cloud
QuietPure
We're happy to discuss your needs with you to help better understand which unit will bring freshness and purity to your home's air.
Invest in Cleaner Air
Think about all of the time you spend at home. Don't you and your family deserve to breathe fresh, clean air at all times? The right air purifier in Charlottesville, VA can help make that a reality! Better still, it can eliminate germs, mold, dander, pollen and a whole host of other irritants from your home's air. An investment in clean air is one that will pay for itself in a short time.
Contact Aerus Electrolux today at 434-295-9141 to inquire about the air filtration systems we sell and learn more about what makes the Beyond Series and its ActivePure® technology so special.
---
Click here for more information about our air purifier products
Find Out More